Jamie "Dubs" Wilkinson
I am an American computer programmer. Here is an awkward interview:
Until recently I was the co-founder and CEO of VHX. In 2017 we were acquired by Vimeo.
Prior to that I helped create Know Your Meme, acquired by the Cheezburger Network in 2011. Some of the videos we made are embedded below.
In 2010 I won a Primetime Emmy for my work on Star Wars Uncut with Casey Pugh, my co-founder at VHX.
I was a founding member of the FAT Lab (Free Art & Technology) (2007-2016), a group of artists, hackers, and activists releasing early, often and w/ rap music. I contributed to lots of small and large projects, including Graffiti Markup Language, Google Alarm, Internet Famous Class, occupyinter.net, FuckFlickr, Kanye Rant Detector, and many more.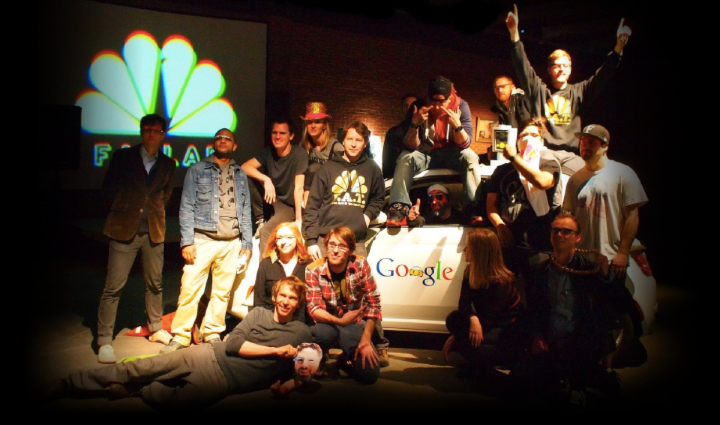 There's more info about me on Wikipedia.
Contact me: @jamiew on Twitter or email "jamie@thisdomain.com"
I love open-source software and publish code on github.com/jamiew
A big list of projects:
Here's some videos I've helped make:
Know Your Meme episodes (2007-2010)
Star Wars Uncut (2010)
Empire Uncut (2015)
FAT Lab projects (2007-2015)
000000book - Graffiti Markup Language database (2010)
Occupyinter.net (2012)
Google Alarm (2010)
Meme Breaks (2008)
Obama Wikipedia page edits (2008)
Hard Drive Bombs (2007)
Talks/Presentations
XOXO Festival 2012 - VHX
Vimeo Festival (2011) "Internet Fame, Easy as 1 2 3"
Transmediale 2010 - Art 2.0 panel
TEDxSOMA (2010) - Google Alarm
Internet Famous Class on NBC (2008)
VHX (2010-present)
Animation & art direction by Erica Gorochow:
Animations mostly by Kornhaber Brown with sound design by Mike Rugnetta and Bryan Pugh